Crowning the Year 2015
Crowning the Year 2015: For the Chief Musician. A song. A Psalm.

You crown the year with your bounty. Your carts overflow with abundance. The wilderness grasslands overflow. The hills are clothed with gladness. The pastures are covered with flocks. The valleys also are clothed with grain. They shout for joy! They also sing.

Psalm 65:11-13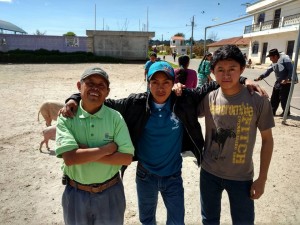 Santos, son of CHE Trainer Marcos Gonzales had grown up in church but had not wholly committed his life to serving the Lord. He was trained with TOT1 last September. It was during the training that the Holy Spirit spoke to him calling Santos to commit his life to Jesus and serve in His Kingdom through Community Health Evangelism. Then he asked to be baptized. They went to Lake Atitlan to have a service and go down to the waters for a public testimony. 36 were baptized, Santos included, plus more local CHE fruit.
In the same way like Santos, more and much fruit is been presented humbly to the Lord Jesus through Global CHE Enterprises. But the local church as result of the CHE teachings have mobilized the community and all, believers and non believers put their hands together and accomplished a clean up crusade even making the illegal dump disappear.
Wholistic transformation  and development is a long and ongoing process but the community of Chipotrer keeps in it. CHE Trainers Marcos Gonzales and Jose Hernandez were originally trained there as volunteer CHEs in the late 1980s.
Fruitfulness/Productivity/Multiplication growing through GCE
Short term teams for long term partnerships! The past six months have been a blessing to see our teams in El Salvador, Honduras and Guatemala all been visited and helped by: Living Word Chapel, Oracle, Arizona; Focused Living Ministries, Candem S.C.; Pure Heart Christian Fellowship, Phoenix, AZ; Bethany Bible Church, Phoenix, AZ; Christian Veterinary Mission/Mission Community Church, Gilbert AZ; Deer Creek Church/Kirk Douglas Family, Littleton CO; Littleton Bible Chapel, CO.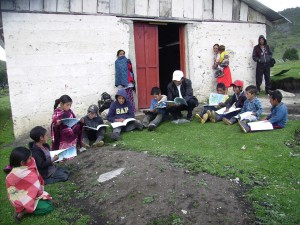 CHE Children learning with Obispo in the Village of Vista Hermosa Cuchumatanes Mountains on a regular basis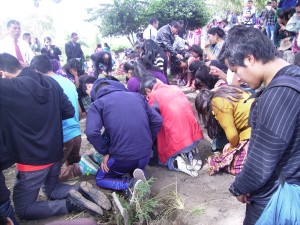 Getting ready to go down to baptismal waters.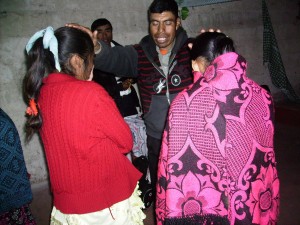 Newborns been prayed for!…..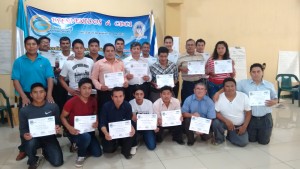 Fuente de Vida Denomination Leaders in Guatemala completed TOT1 Seminar. Felipe, Hugo Jr and Sr had the privilege to share CHE with them in September. Need to pray for the follow up for implementation.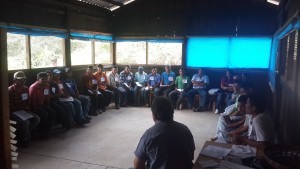 Adolfo Leon A.C. sharing CHE Vision Seminar to the Lenca People in Honduras. In 2015 the Church of God took a TOT1 to each one of their five territories. Those leaders will be multiplying to their area of influence, over 1,200 churches to reach. Pray they will develop Teams of trainers.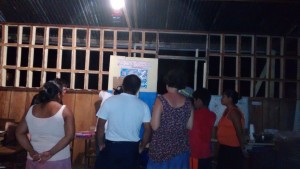 It was a privilege for Dr. Hugo Sr. to conduct the first TOT1 to the Gnobe people on the Bocas Islands of Panama with Beth Harrison and Bobby & Shirlene Woods. In the meanwhile A.C. Roger Pavon stayed with Hugo Jr. in Nicaragua to complete the Water Well drilling project (sponsored by Drops of Grace) for the community of San Andres Boaco which was successfully completed to God's Glory and the people need supplied.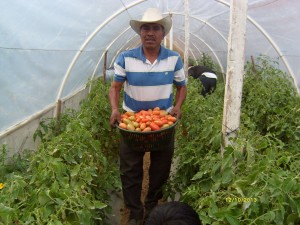 Growing Tomatoes at high altitude? Year Round? with God's Hand Yes. The CHE training is been instrumental.
Community involvement for Community Ownership is beginning to happen among the Tarahumara People in Mexico. Our partner CHE Team based out of the Tarahumara Mission Hospital share this testimony with us.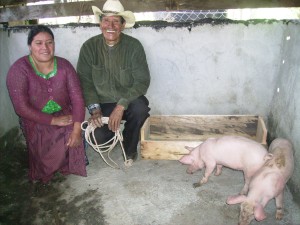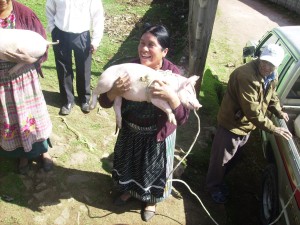 A second generation of piglets is beginning  to be distributed from the CHE Trainers to the Villagers. Each benefited family must share one offspring to their neighbors and one for the CHE Training Center.
Vaccination and anti-parasite crusade!, thousands of livestock, pets, birds were treated. Brent Strange GCE's Marketing director helping the locals to apply the proper medication.
House #9 has been completed by the Local CHEs in the community of El Limonal Chinandega Nicaragua! Each family upon completing the 200 hours minimum of community service is providing labor and our partner 1Mission continues to provide the funding for those construction materials not found locally but only in the city. The Rios family enriches the testimonies of the previous built homes/families about Provision and Transformation for their lives.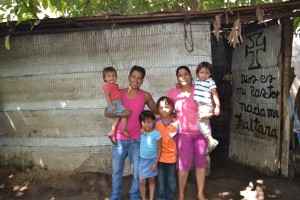 House #10 for the Mondragon family who have lived under this type of shelter is the next community project.
Last week of September both Teams of Trainers took a trip to Guatemala city for a 2 day retreat. The Mam and Quiche languages spoken simultaneously inside the bus and the van made the trip special. Our Praises to the Lord for His Provision through Calvary Church, Muscatine, IA.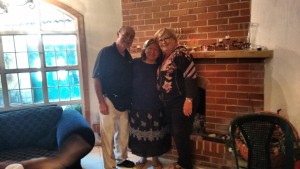 Last August the Gomez Family had the blessing to receive Charlene McWilliam's visit!. Charlene is the creator of CHE Perinatal Support(CHEPS) which evolved into Women's Cycle of Life (WCL) with Medical Ambassadors who we continue to partner with.
In early October we had the honor and joy to have the CHE Leadership from among the Mesoamerica Region in GCE gathering for  Strategic Planning conducted and facilitated by David Johnson. David is the Latin America director for Development Associates International. We have been using  the "Servant Leadership" materials from DAI since the first Internship Training for Latin America in 2004, which we also hosted. Left to Right: Jacob Sotelo & Raquel, Mexico Area Coordinator; Adolfo Leon & Maira, Central America 1  Area Coord.; Hugo Jr Short Term Teams In-country /Water Well Drilling Teams In-country Coordinator; Tania Hernandez & Misael, CHE Children Regional Master Trainer; Rossana & Juan Sandoval CHE Woman Regional Master Trainer; Roger Pavon Central America 2 Area Coordinator; Miriam Gomez, CHE Woman Regional Resources Facilitator for Micro-Enterprise and Hugo Regional Coordinator and CEO.
The village of La Verde which had suffered lack of water until early December now enjoy a new supply from the well drilled with the Douglas Family Team (Kirk, Gloria and Dane) Santiago, the locals and Hugo Jr.  Thankfully, it has become the shortest project completed in a couple of days for a testimony to all the villagers, Praises to the Lord!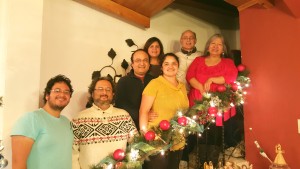 Gomez Family: After a couple of years that we had not been together due to studies, work, ministry, God gave us the privilege to enjoy, for few days, each one on the picture: Gabriel, Hugo Jr, Mario and Heydi, Christa, Hugo Sr. & Miriam.
We express our gratitude, on behalf of the GCE Board and the field co-laborers, to each of our dear friends, partners, supporters and sympathizers for you let us count on you. We do praise God for  His Provision through you all.
Be RiCHEly blessed throughout 2016 with Jesus Christ inside your family!.
Your fellow servants,
Hugo and Miriam Gomez