Short Term Teams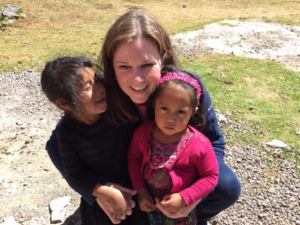 A lion's share of work by the Gomez family is spent hosting Short Term Mission (STM) teams. The needs within Mesoamerica are large and the Gomez family rely on partnerships with churches and missionaries from around the world to accomplish God's vision for Mesoamerica and Global CHE. In 2016 Global CHE hosted 18 STM teams! These trips last 1-2 weeks and while on the ground the teams work throughout Mesoamerica focusing on assisting individuals and entire villages with medical, veterinary, agriculture and construction needs. However, all those things are secondary to the relationship building that occurs. The impact is often life-changing for both sides: the individuals on the team and those in Mesoamerica.
When teams return home God continues to stir their hearts and once in a while, we are blessed by a sharing of a testimony. Recently our partners, Bay Presbyterian Church, were doing medical work in Guatemala and a member of that team Dena Mitchell was kind enough to share her reflections with us. With her permission, we are delighted to share those reflections with you. We hope you will find it encouraging and that it will remind you that God is always at work in you and through you.
Epic comes to mind as I continue to process through the story of our week on the ground in Guatemala. Epic because it was above and beyond in unparalleled depth, unity and fellowship and epic in total length. This story starts well before we ever stepped on or off an airplane.
Read more of Dena's reflections here:  Reflections on Guatemala Medical STM 2017
Attachments