Back From the Land of 37 Volcanos
Friends and family of Global CHE, we wanted to share with you the testimony of Chuy Martinez. He works with e3Partners, an organization that is also part of the Global CHE Network. In this testimony Chuy shares with us his experience of attending week 1 of our Microenterprise training that was provided from our new facility in Guatemala. It's great to see his excitement and results from that training. We hope you feel the same:
Hola mis amigos!
Thank you for praying for my trip to Guatemala.  I was privileged to see the beautiful countryside between Guatemala City (5,000 foot elevation and a 3 hour drive) to our destination in Quetzaltenango (7,500 feet altitude.)  After a couple of days I adjusted to the altitude.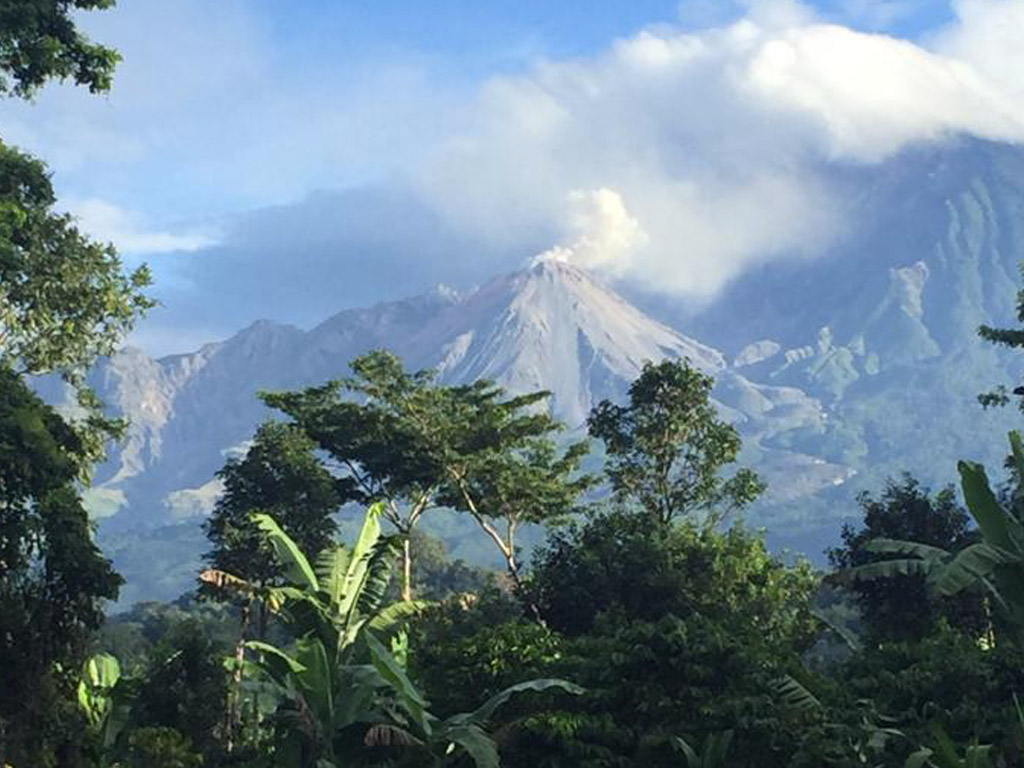 Below is our open air classroom at the base of a beautiful volcano where 22 pastors as well as some lay leaders attended.  We studied small and micro-enterprise development.  The focus of the training was to teach the pastors and they would in turn, learn to teach others to start their own businesses.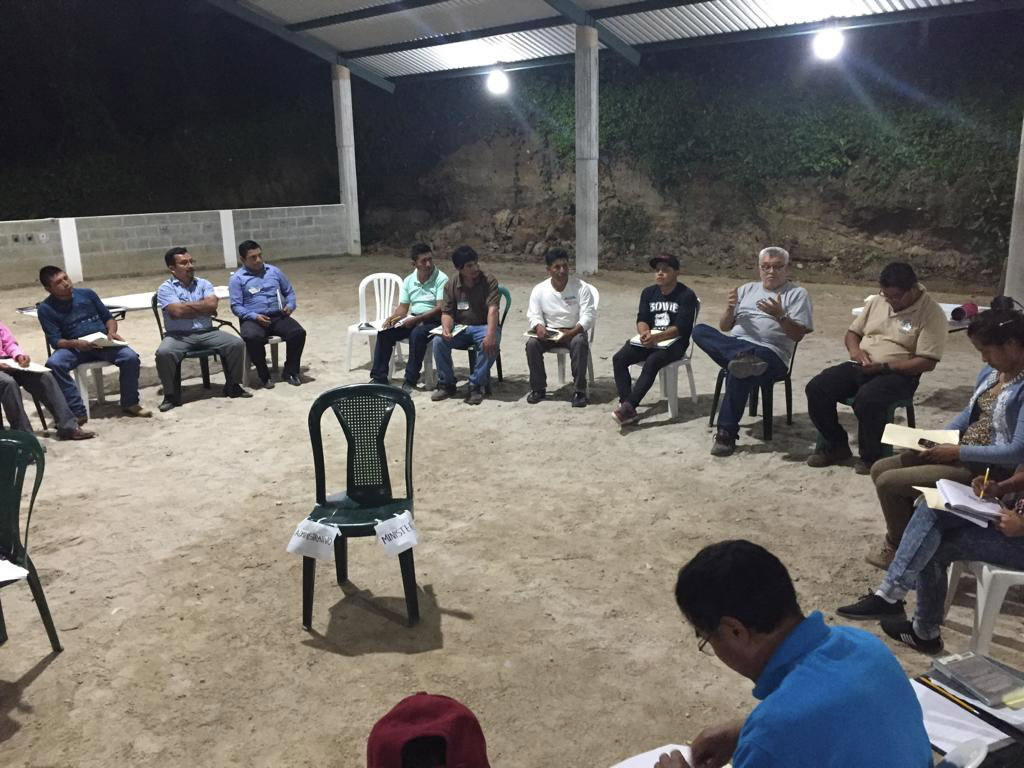 We were also able to spend time with an indigenous group called the "Mam" who are descendants of the Mayan culture.  We were able to visit their church which was located 9,000 feet up and to see their successful small business models.  They have a vibrant congregation and were thrilled to hear Spanish speaking missionaries from the USA and Argentina.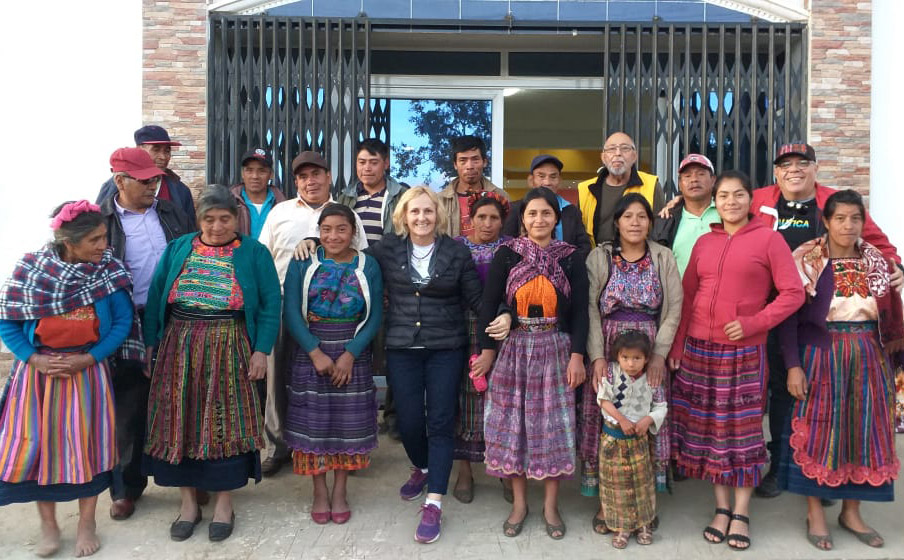 Marcelo and Silvia Lopes from MAI (Medical Ambassadors International) traveled from Argentina to provide us the week long training.  The quality of training was excellent and I was honored to be under their teaching!  
This location is the world headquarters of Global CHE Enterprises headed up by Dr. Hugo Gomez.  The training was Monday through Friday from 8:00 AM to 7:00 PM (it was ruthless and my body felt the long hours!) The training resulted in several micro enterprises birthed: 
2 wood-working businesses
2 bakeries
1 turkey farm  
Prior to e3, I spent many years in community business development.  But the foundation of this training was different in that it encouraged small businesses to be built on Biblical principles.  But the foundation of this training was different in that it encouraged small businesses to be built on Biblical principles.  This was very exciting to me because I learned that in future trainings, I will be able to teach micro-enterprise development using Scripture and Bible stories .
Of course, they could not keep me out of the kitchen!  Here I am with the indigenous women who were excellent cooks in their own right and I was able to share some kitchen tips and techniques with them.  They in turn, sent me home with some delicious native recipes.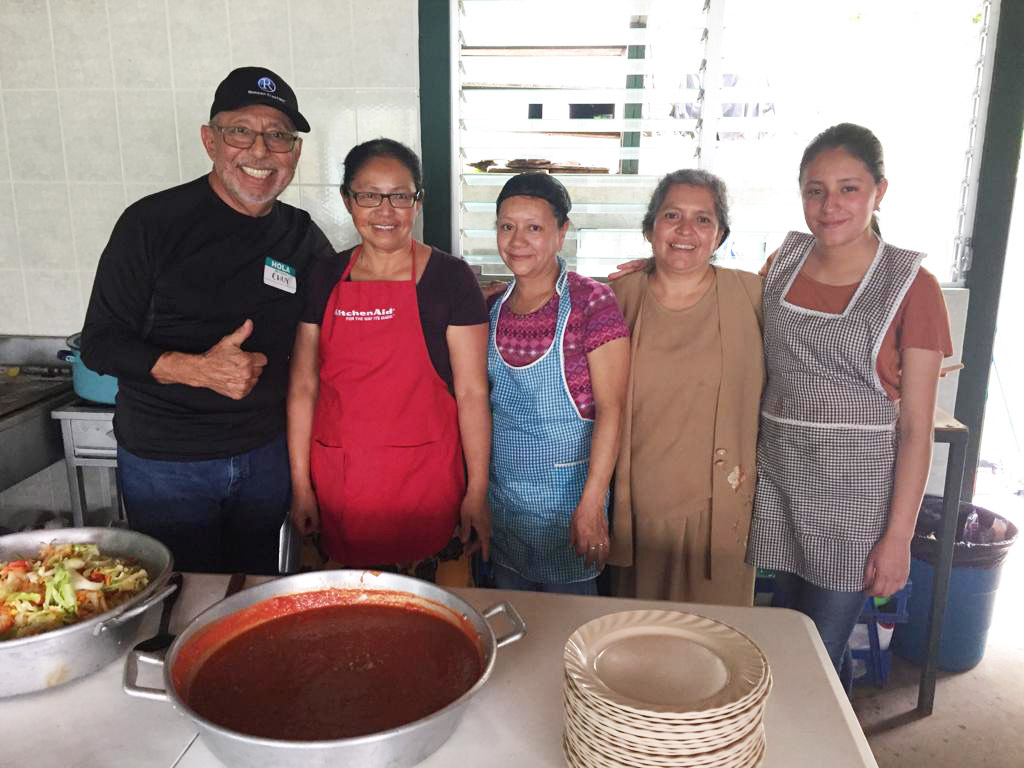 Thank you for your prayers and support during this time away from my lovely bride.  

May God bless you and may the whole world know that Jesus is Lord!
Chuy Martinez
www.e3partners.org
MAKE AN IMPACT BY
DONATING
GIVE
ONE TIME
ONLINE

Make an immediate impact

Help with most needed

Training support

Contribute to projects

Secure online payment
GIVE
MONTHLY
ONLINE

Make a sustainable impact

Predictable revenue for projects

Continuos regional support

Support larger communities

Secure online payment
Partner with Global CHE Enterprises and be part of a sustainable solution! Through our partners Network For Good, you can safely and securely donate with a credit card or PayPal. Network for Good will provide you with a tax-deductible receipt for your donation.
Global CHE Enterprises is a registered non-profit organization 501(c)(3). All donations are deductible for income tax purposes as described in section 170 of the Internal Revenue Code.
WHERE DOES YOUR DONATION GO?
Financial accountability is biblical and a priority for Global CHE Enterprises. We work hard to ensure that the money you give is used in an impactful and sustainable way.