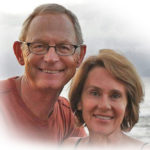 Dear Friends,
We hope and pray you are doing well and are getting ready for a wonderful summer. As you may remember we appealed to you last Christmas to help us with three projects for this ministry season: 1) Community-Chickens Farms, 2) Health-Clean Water, 3) Evangelism- Training Programs. It is because of your generosity that we can report the following:
Community: We raised $1,075, enabling 7 families to start their own chicken farms.
Health: We raised $11,360 and when added to the gifts of some generous donors we are now working on 3 very important and exciting water projects in Chanshenel, Guatemala; Ojo Be Aqua, Guatemala and San Antonio Segura, El Salvador.
Evangelism: We raised $3,075 and as the story below illustrates, you are playing a vital role in spreading the gospel and training Christians in communities within El Salvador, Nicaragua and Guatemala.
We are very thankful for your generosity and ask you to continue helping us in 2017 on the following projects:
A team of veterinarians and students will continue the animal vaccination projects and the animal seed farms in different communities as well as finish the pig farm on the CHE property. While they pay for all of their individual expenses the project supplies will cost an additional $6,000.
$22,000 worth of pumps have already been received in Guatemala for the water projects. Villagers are now doing their part by building cisterns and running electrical power. Yet we still have a need for approximately $35,000 in project materials for El Salvador and Guatemala.
As seen in the story below, we are very excited about the potential fruit in the lives of young people. They will represent the future of CHE work, and we seek your help to fund our Children's CHE program. This program prepares the youth to be obedient servants of our King and become leaders in their communities.
Would you pray for these projects and consider how you may be able to help us? As usual your gifts are all tax deductible and will go straight to the ministry.
Blessings to you all and I am prayerfully thankful for your generosity,

Mike Douglas
Board Chairman
Global CHE Enterprises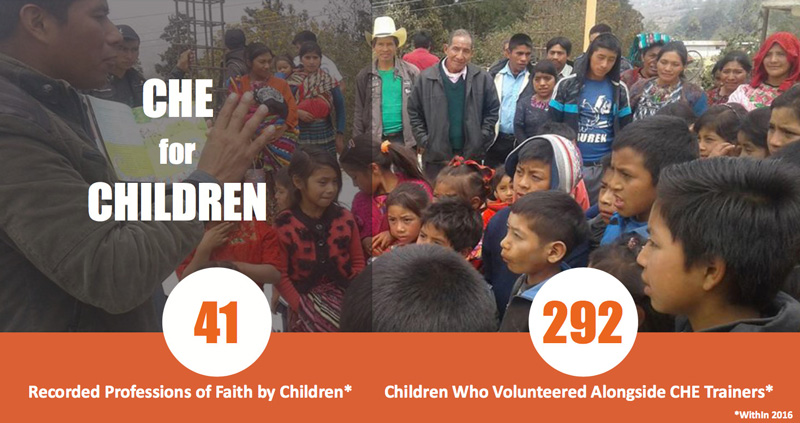 During the 1990's Dr. Bryant Myers, Director of World Vision's MARC Ministries, gave an excellent presentation with a stunning statistic. In the presentation he noted that nearly 85% of people who make a decision for Christ, do so between the ages of 4 and 14! Years of research have followed and validated this stunning observation. In fact, George Barna, writing on this matter, said "if people do not embrace Jesus Christ as their Savior before they reach their teenage years, the chance of their doing so at all is slim."
At the close of 2016, we called on you to support the Global CHE Evangelism training programs. These life changing programs bring the gospel to the villages of Guatemala, El Salvador and Nicaragua. The new Children's CHE program, focused on outreach and discipleship to the children, ensures that future CHE leaders, church pastors, doctors, mothers and fathers are committed to loving Christ and the church. It is here that many children are hearing of the Savior's love for them for the first time!
In March, Felipe, one of the local CHE trainers in Guatemala, visited the villages of Los Marroquines and Los Delgado. Here he shared the creation story and the gospel. The result was that seven kids received Jesus as their personal Savior! It is stories like this that encourage the CHE leaders to continue reaching the children. This year, many more leaders are beginning to implement Children's CHE among the Mam and Quiche peoples.
COMMUNITY
Veterinarian Projects
HEALTH
Clean Water
EVANGELISM
Children's Program